Genuine Factory Replacement Parts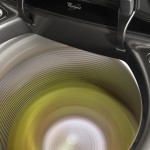 We carry a huge inventory of replacement parts, including genuine factory replacement parts for all major brands of washers, dryers, refrigerators, ovens, cooktops, stoves, microwaves, freezers, garbage disposals and other appliances at our appliance parts center in Naples. Just stop by and we can provide you with the replacement parts for your appliance repair needs.
Our online parts appliance center is coming soon.
In the meantime please Call 1+ (877) 515-6279 to have parts sent directly to you.